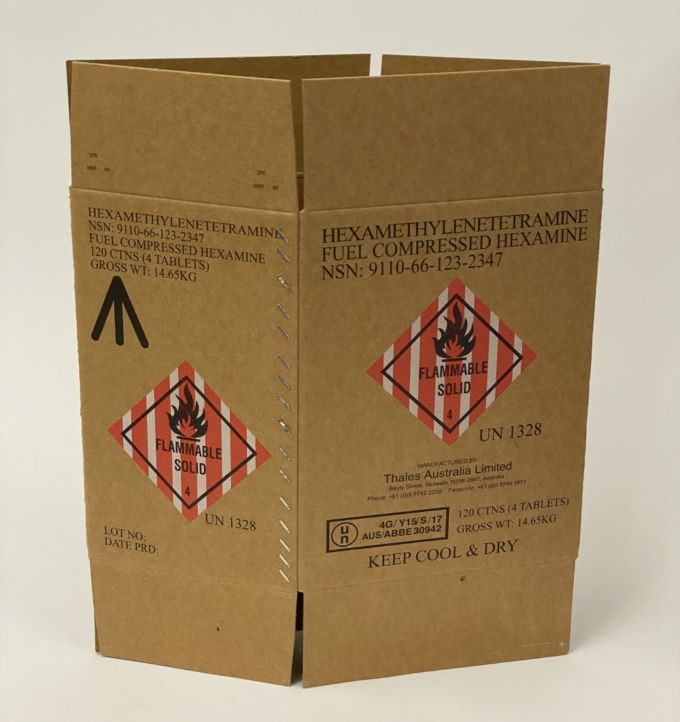 Total Graphic Solutions: High Tech Printing for High Tech Explosives
Total Graphic Solutions (TGS) is an Australian owned specialist printing business who pride themselves on consistently pushing the boundaries on what can be achieved within the printing industry, particularly with advancing and sustainable technologies.
Based in Melbourne, Victoria, TGS has been in operation for over 30 years, running two shifts per day Monday to Friday and on weekends depending on workload. Their facility boasts some of the most advanced machinery available where the team of 24 staff offer clients design, printing, finishing, large format printing, mail distribution services and expert advice.
"We are all about giving our customers the best service possible," says Production Director Sue Alessio. "We combine decades of experience and knowledge with the latest technology to maintain strong personal relationships with our clients and suppliers."
One of the biggest factors driving change in the printing industry is digital print.
"Digital printing has greatly brought down the cost of some of the smaller jobs we produce for our customers, including Thales Australia," Ms Alessio says. "We pride ourselves on providing Quality Controlled printed material and meeting deadlines, and we embrace every opportunity to keep up to date with modern trends."
Another trend TGS is embracing is the push for more environmentally friendly printing materials and techniques.
"We're committed to changing the reputation of the printing industry and its impact on the environment," says Ms Alessio. "TGS use many recycled stocks to meet environmental and sustainable printing needs. Our stocks are made from sustainably managed forests and controlled sources that are recognised in Australia through the Australian Forestry Standard."
TGS has been working with Thales since 2003, manufacturing labels for Thales' Australian Munitions business line including for its propellant bottles and explosives, label warnings, cardboard boxes, cartons and wrappers for its PE4 (plastic explosives) for the Benalla and Mulwala sites.
"Our relationship with Thales Australia has grown over the many years we have been in business together," states Ms Alessio. "We believe it is a privilege and pride ourselves on the collaborative nature of our work with Thales Australia and also the people we have dealings with."
2020 was a hard year on businesses large and small. With a global pandemic causing financial and emotional stress, for many SMEs the lockdowns meant business closures.
"Our business has been very fortunate to have Thales Australia as one of our clients especially during COVID-19," Ms Alessio states. "They have continued to support us with purchasing, and we have been able to keep up supply and demand in the meantime".
"With the COVID-19 virus declared a global pandemic, Thales Australia assisted us with our cashflow. We temporarily received payments before they were due, and they were a great support to us and our suppliers."
Thales' Industrial Supply Chain Manager Ian Crofts stated that TGS has earned its reputation for quality work produced on time.
"Thales Australia have a very productive and stable business relationship with Total Graphics Solutions who provide quality products and excellent service to both the Mulwala and Benalla sites."
To find out more about Total Graphic Solutions click here.