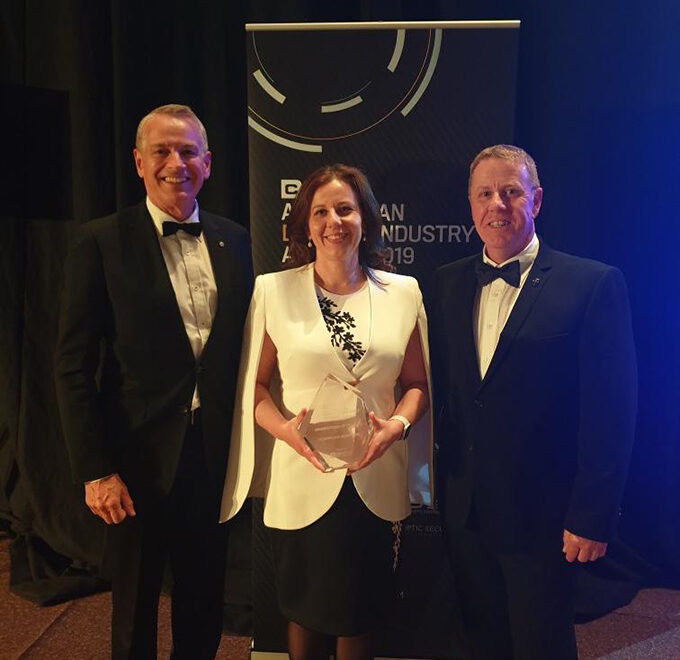 Australian Munitions Awarded the 2019 Manufacturer of the Year
Australian Munitions has been awarded "Manufacturer of the Year" at the 2019 Defence Connect Australian Defence Industry Awards.
The event recognises leading professionals and businesses operating in Australia who support the defence supply chain. The award recognises the defence manufacturer that has most effectively capitalised on market opportunities and driven business growth while supporting Australia's defence and national security capabilities.
Thales Australia's CEO Chris Jenkins, Vice President Land Corry Roberts and Australian Munitions General Manager Trevor Gunn were at the event and were delighted to accept the award on behalf of Australian Munitions and our 3,000 Australian SME partners.
Read more at defenceconnect.com.au.